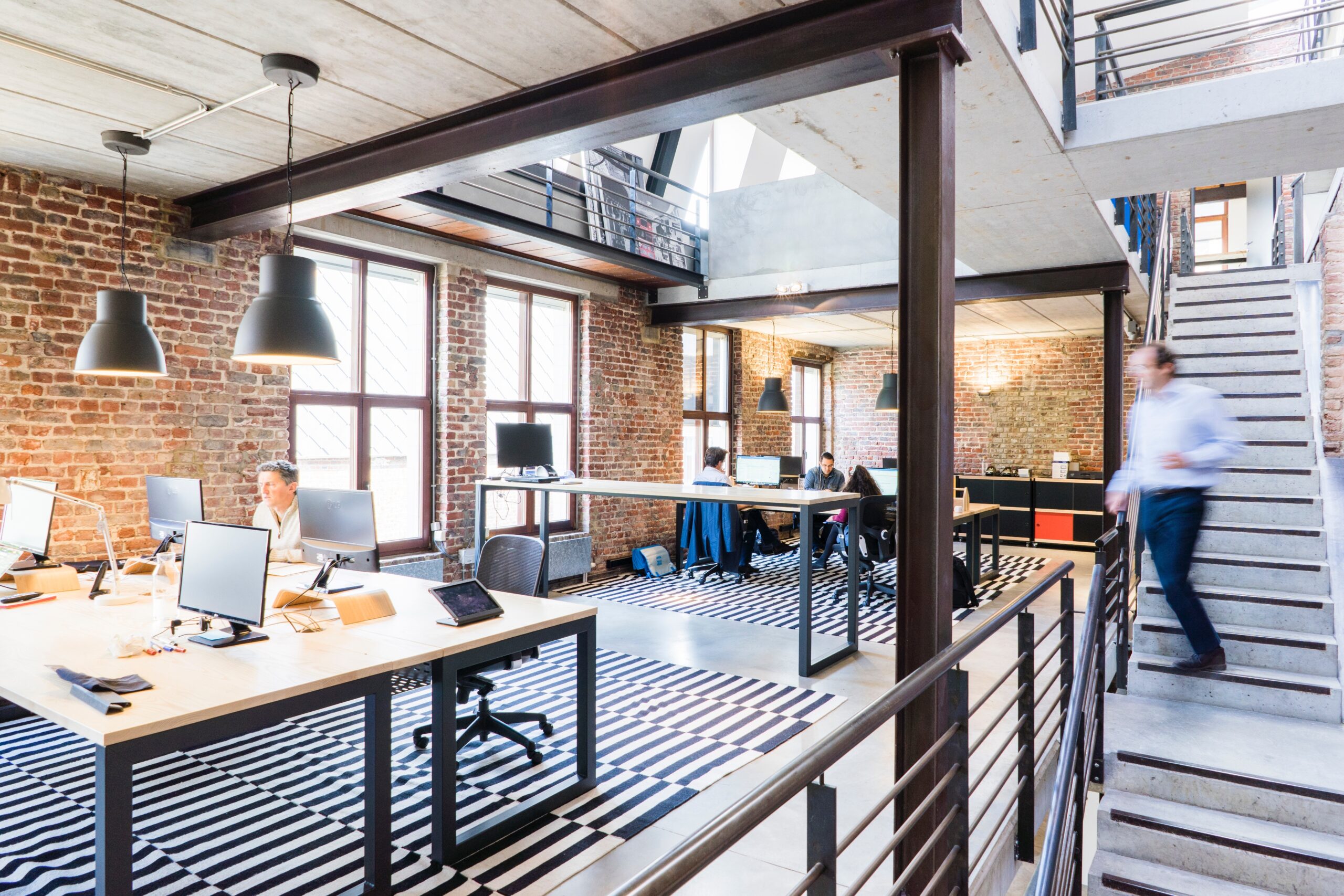 "Corporate culture is the only sustainable competitive advantage that is completely within the entrepreneur's control. Develop a strong corporate culture first and foremost". – David Cummings, Co-Founder of Pardot.
Company culture is not a myth. Every organisation has it. Factors that affect the company culture are a combination of the people who work there and the place itself. How the office is designed defines how the people shape the culture. It also forges interpersonal relationships. 
What exactly is company culture?
The values on which the company is built are at the core of the culture of any organisation. Values shape the thinking of every employee in the company – from the top bosses to the junior employees. A nurturing environment is formed which in turn boosts employee productivity. 
A company that stands on the foundation of strong values is able to sustain the culture when the company grows and expands beyond its formative years. This is why having core values is important for any organization. 
What kind of spirit does the company have?
Another aspect usually disregarded is the spirit of the company.
For example:  Is it modern & stark? Or is it welcoming and accommodating?
Experts say that having a company spirit is essential for a good workspace. It helps to balance the workplace processes with the kind of people that work there. 
This is where expertise in office design has a major role to play. Interior designers & architects can guide their clients in understanding the form and functionality of the space that has been shown to them. By understanding the proper system, you can create a remarkable culture in the office. 
The connection between office design and company culture 
Good office design is a reflection of the type of culture a company abides by. It also decides the type of employees the company wishes to have in their organization. The office design also affects the kind of people that are drawn to an organisation thus influencing the culture that gets built in the company.
Common company cultures one comes across are:
New age companies for example choose to have an open culture. Transparency is encouraged. The idea is to have a stress-free environment to work in.

Collaboration is important in creative spaces like graphic design companies or interior design firms. These companies need ample scope for the exchange of ideas. They also need enough spaces that encourage employees to think freely and creatively. A seamless design flow is essential for the proper functioning of such companies.

As against start-ups, an old established company might want to encourage a hierarchical structure within its offices. This reflects a well-structured environment and attracts people who can function by a fixed set of rules. The flow of decisions is well defined in such companies and as such their offices also need a well-defined design.
Communication – a key to healthy office culture
Each organisation has its own unique structure and the office design is a crucial link to this.  However, regardless of the kind of organisation, there's one factor that matters most for having a healthy culture in the company – and that is communication. Good company culture ensures a proper flow of communication amongst the employees of the organization. 
Today, several organizations chose to follow an open culture with transparency in their functioning. This reduces the stress of hierarchical control that employees face. This level of transparency calls for an open floor plan for the office.  It boosts the morale of the employees and encourages inter-departmental communication. This reduces the differences in various departments by enabling quick resolutions and bringing people together to work in a positive environment. 
For example, while designing their own office, Design TWG, a top interior design company in Toronto went in for an open office layout. The first impression that's created by their office design is that it is a space for creative growth. Which is exactly what they were aiming for – an atmosphere of collaboration, learning and creativity.
Factors of office designs that build a healthy company culture
There are several factors at play in defining the company culture. Let's begin with the most important one.
Communication




Communication channels are very important in any organization. Proper flow of communication ensures better responsiveness and productivity. Cultures which encourage a more open form of communication,

opt for flatter structures

which allow for free flow of communication. 
Innovation




Promoting collaboration and ideas is important for keeping the employees motivated and for their overall progress. This form of encouragement often influences and directly impacts the culture. An office area with both management and subordinates working on one floor encourages the exchange of ideas which leads to better innovative ways to work.

Blending departments such that the overall hierarchy system is cut off

helps it significantly. It helps departments to merge together and work well. 
Social Workplace




A

communal hangout space

is vital for any organization. A mini kitchen and snack bar or vending machines with proper sitting arrangements encourage informal interactions with everyone. A positive and friendly atmosphere is likely to bring out the best in the employees and create a positive working environment. 
Function




The

functionality of the overall space is integral

to understanding and utilising the space designed particularly for that office. The overall office space and layout are a plus point. Of course, every organization will have a different layout based on its needs & functions. Some offices choose an entirely open floor plan with everything on one floor. Some offices also have some private space to give employees some privacy to work. 
Colours




Brand logos and colours help to

create an identity

for the organization and what it is about. Different colour schemes have different impacts on the working space.




For example, orange stimulates concentration, red encourages productivity and blues promote serenity. Colour creates a long-term impression on employees as well as visitors.
Wellness




Wellness has become an important topic of discussion among employees and the toll their work takes on their mental as well as physical health. Designing a space that

encourages mental health & wellness

can help with employee morale. Adding large windows, plants and rooftop work area, can encourage stability and also helps to focus on the work. 
The culture of an organization is as important as the people in the organization because they are the ones who make the place. An organization which has good culture will prosper more and do much better. Having a well-defined company culture brings values and structure to the organization. 
Viewing culture in a holistic way can make a huge difference when we understand that along with work, we need to relax and rejuvenate ourselves from time to time. A workplace should be the kind of space for employees to recharge, energise, reinvent, and also work alongside clients to help flourish the business. Asking employees what they wish for in their workspaces, and what would motivate them and inspire them can make a real difference. 
Remember, culture is made up of people and people are required for a company's success.